Why It Can Pay to Follow the CEO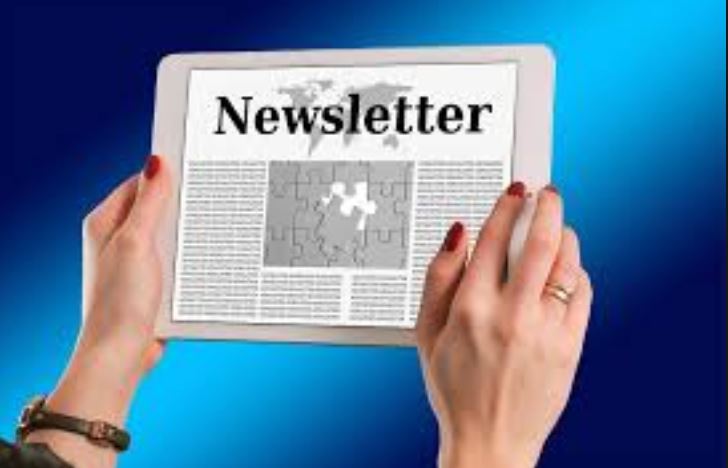 Many investors look at news events that seem unique and simply turn their attention to the next story. But, the seemingly unique events could provide lessons for investors. And, they could also provide profitable opportunities for investors.
A Unique Story That's Probably Not That Unusual
Recent news reports highlighted something that happened earlier this year. The headline reminded investors of a forgotten story, "Steve Wynn Saved $900 Million With Well-Timed Sale of Casino Stake" but also includes an important lesson.
Barron's reported, "Steve Wynn showed impeccable timing with the sale of his stake in Wynn Resorts after his resignation as CEO in the wake of sexual misconduct allegations earlier this year.
Wynn shares are down sharply since the March sales, with the result that Wynn netted about $900 million more than he would have at current market prices.
Wynn sold his entire stake in the company—12.1 million shares—in two transactions in March for a total of more than $2.1 billion, or about $177 a share.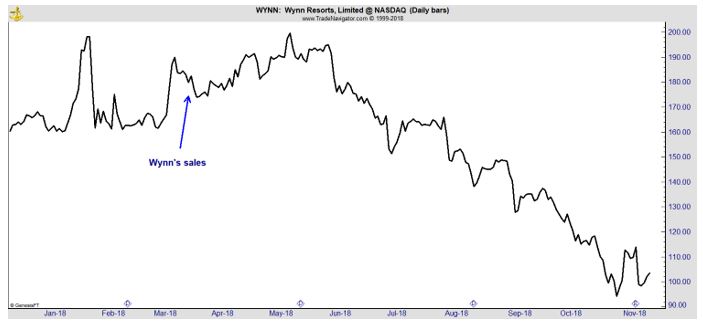 At the time, it might have appeared that WYNN was recovering as the stock marched to new highs. But, the stock then started moving steadily lower and are now about 40% below the price the former CEO received. Now, the sale of his entire stake seems to be a brilliant move.
But, was brilliance behind it? Almost certainly not. The unique reasons behind the sale were related to sexual harassment claims.
The Wynn sale included a block of eight million shares that were purchased by T. Rowe Price (three million shares) and Capital Research and Management (five million shares) at $175 a share.
Wynn, 76, was the founder and guiding force at Wynn Resorts from its initial public offering in 2002 until his resignation as CEO in February. Wynn Resorts received one of the original gambling licenses when Macau expanded casino gambling in 2002.
The company prospered as gambling boomed in the former Portuguese territory.
But then The Wall Street Journal detailed sexual misconduct allegations against him earlier this year, reporting that "Dozens of People Recount Pattern of Sexual Misconduct by Las Vegas Mogul Steve Wynn."
At the time, he said it was "preposterous" that he would engage in such conduct. Within days, he had resigned and sold his stake in the company.
Some may assume the forced sale carried no information about the company, but that is not the case.
Wynn Was Important to the Company
The long term stock chart shows that WYNN has always been a volatile investment.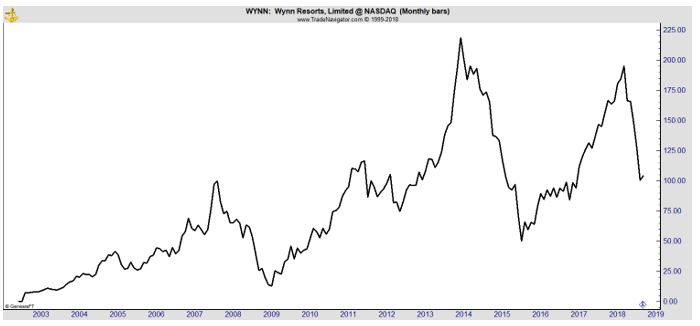 The sharp decline in 2014 coincided with concerns that the company's investment in Macau might not pay off. It's important for investors to remember that Wynn was involved in the decision to build there and the initial steps of the business in that country.
In many ways, Wynn was essential to the company's success. His departure changed the company.
The Lessons for Investors
This is where the unique situation can be generalized. The departure of a CEO is often an event that changes a company. Investors should always consider the possibility that changes in important positions like Chairman or CEO, can affect a company in a bullish or bearish way.
This is also being seen in shares of General Electric (NYSE: GE). Here, a change in the CEO was initially viewed as a positive for the company but that view was quickly reversed.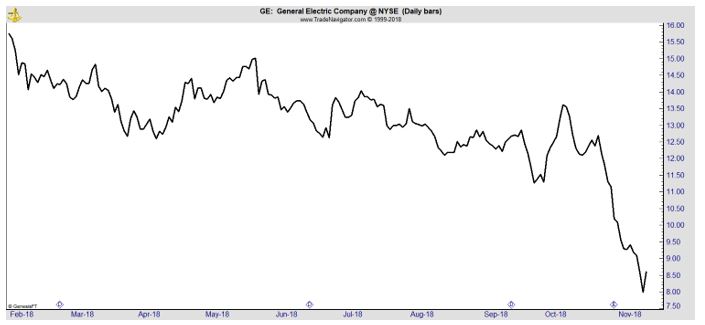 The CEO's departure may be a positive step for the company, but it also may not be a sufficient step. New management will not always be enough to turn a company around.
Another lesson is that insider selling should never be ignored. Wynn's selling was most likely the only case of a company founder selling such a large amount of stock in such a short amount of time. That fact might have made investors comfortable with the transaction.
But, insiders like CEOs know the company better than anyone else. In hindsight, it is reasonable to ask if Wynn understood the company faced significant challenges and he believed his departure would make it more difficult for the company to navigate those challenges.
It is important to consider the possibility that if Wynn believed the company was a great investment opportunity he would not have sold. No one required him to. He could have held the shares or put the shares into a blind trust and allowed someone else to manage them.
But, he did not do that. At the time, he appeared to be reacting to the news but now we know there may have been more to the story.
Always Pay Attention to Change In a Company
If you own shares of a company, you should always consider following a CEO. If a top manager is fired, it is possible the new team will lead a turnaround. It is also possible the new team will face significant challenges.
It could be best to consider a change at the top as a warning sign.
The same is always true of insider selling. Some relatively small or regularly scheduled selling is normal. It is unusual sales activity that should be considered. Unusual activity could be a large transaction as in the case of Steve Wynn.
Unusual activity could also simply be the selling of several insiders. It's often said that selling can be done for any reason. Perhaps a company insider needs funds to buy a vacation home or fund a child's education.
But, if several insiders act at the same time, the situation should be considered a warning flag. It is possible several all have the same need for cash at the same time, but is unusual.
In the stock market, success is difficult to achieve. It can be best to simply look at another possible investment opportunity when a review of one company raises a flag. There will be times when the flag is not necessarily bad.
But, with so many potential buying opportunities and with so much at stake, it could be best to consider avoiding flags whenever possible.