This Sector Could Be a Big Winner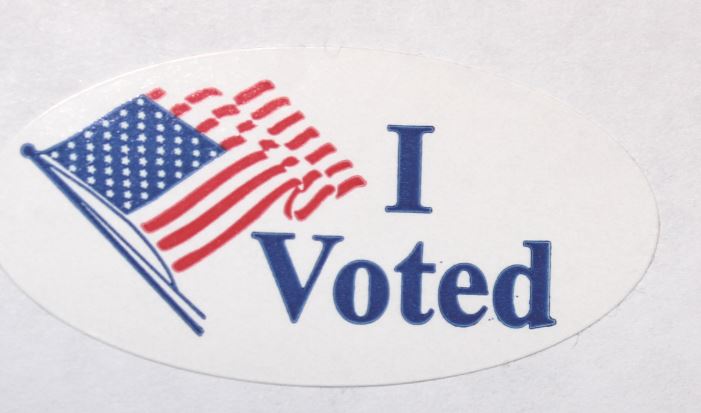 The midterm election is now in the history books and the hard work of governing is about to begin. For the next two years, Democrats will control the House of Representatives while the Republicans control the Senate and White House.
This could be a set up for gridlock. That's a period of time when little legislation of significance passes. Gridlock would reflect the vast political differences between the leaders of both parties and that could benefit some companies.
In the stock market, it's likely that some sectors were beaten down as the election neared. Investors could consider looking for bargains in the healthcare sector.
Elections Have Consequences
Politicians understand that they should respond to the concerns of voters. That puts the healthcare sector potentially in the spotlight. HealthLeaders noted, "Healthcare was a top priority for voters as they made their way to the polls to vote on issues such as Medicaid expansion and the healthcare leaders seeking to represent them on Capitol Hill."
MarketWatch summarized five important points about the election:
The Affordable Care Act is safe: Now the conversation in Congress, so far as the Affordable Care Act is concerned, will turn to stabilizing the marketplaces for individual insurance policies. Last year, the Trump administration cut $7 billion in health-care subsidies to low-income households that were designed to offset the cost of health insurance premiums.
Short-term health insurance plans' future in doubt: …these insurance policies are likely to be the focus of Democratic ire now that they control the House, some argue. "We can expect a democratic house to attack those plans in the same way that the Republicans attacked the Affordable Care Act for the last six years," said Scott Flanders, CEO of eHealth, an online health insurance marketplace for both traditional and short-term plans.
Medicaid expansion comes to red states: Outside of the fight for control of Congress, state elections paved the way for the continued expansion of Medicaid. Voters approved ballot initiatives in three conservative-leaning states — Nebraska, Idaho and Utah — that called on state lawmakers to expand access to Medicaid.
Consumers could see relief from high drug prices: Another opportunity for bipartisanship could come with drug price reform. Democrats and Republicans alike have suggested that reducing drug prices is one of their main legislative priorities in the years ahead, and President Trump has taken a renewed interest in the subject as of late.
'Medicare for All' debate to continue: The plan put forth by Independent Senator Bernie Sanders, who won re-election in Vermont Tuesday, would expand the Medicare program for seniors to all Americans, meaning consumers would not owe co-pays or face deductible for medical expenses. A study by a libertarian think-tank, the Mercatus Center at George Mason University, estimated the plan would cost the federal government $32.6 trillion over 10 years.
Given how likely Republicans are to oppose the plan, some worry that Democrats could stall meaningful progress on health-care reform by fixating on Medicare for All. "I understand the appeal of the sound bite Medicare for All," Flanders said. But he sees a different outcome: "Taking no action to resolve the crisis in the individual market today."
These all have implications for investors but one quick area to focus on is the drug companies. There are some deep bargains in that sector.
Finding Bargains
Mylan N.V. (Nasdaq: MYL) is a global pharmaceutical company. The Company develops, licenses, manufactures, markets and distributes generic, brand name and over-the-counter (OTC) products in a range of dosage forms and therapeutic categories.
The company's Cold-EEZE family of brands includes OTC cold remedies sold as lozenges, gummies, oral sprays, caplets, QuickMelts and oral liquid dose forms in the United States. The company makes more than 7,500 products, including EpiPens.
High prices on EpiPens, auto injectors used for patients having an allergic emergency (anaphylaxis generated negative publicity which the company has worked on correcting. The product is now available at a discount to many patients and generic versions are becoming available.
But, the stock has been beaten down and now trades at less than ten time expected earnings.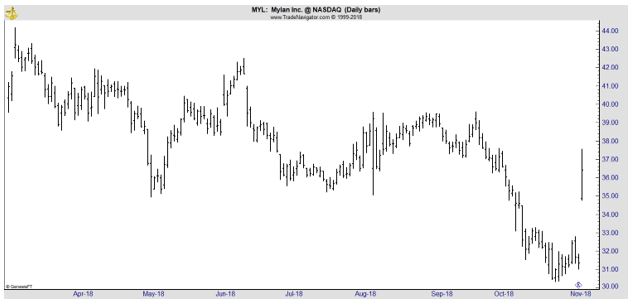 Earnings are likely to be steady and the stock could continue rebounding even after its sharp bounce on the day after the election.
Allergan plc (NYSE: AGN) is a specialty pharmaceutical company.
The company's products include Botox (botulinum toxin), Namenda (memantine), Restasis (ciclosporin), Linzess (linaclotide), Bystolic (nebivolol), Juvederm (injectable filler), Latisse (bimatoprost), Lo Loestrin Fe, Estrace (estradiol), Teflaro (ceftaroline fosamil) and Androderm (testosterone).
This stock also trades at less than ten times expected earnings.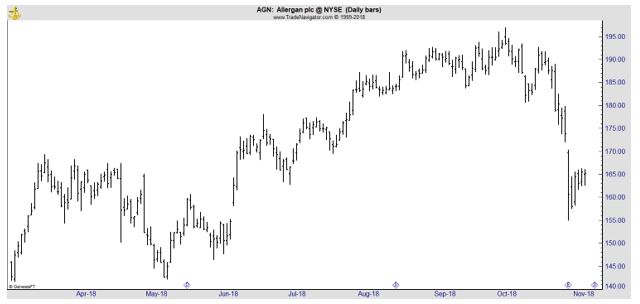 Teva Pharmaceutical Industries Limited (NYSE: TEVA) is another pharmaceutical company that trades at less than ten times expected earnings.
The Company is engaged in developing, producing and marketing generic medicines and a portfolio of specialty medicines. The company operates through two segments: Generic medicines and Specialty medicines.
TEVA has not been beaten down as much and could be more attractive to momentum traders.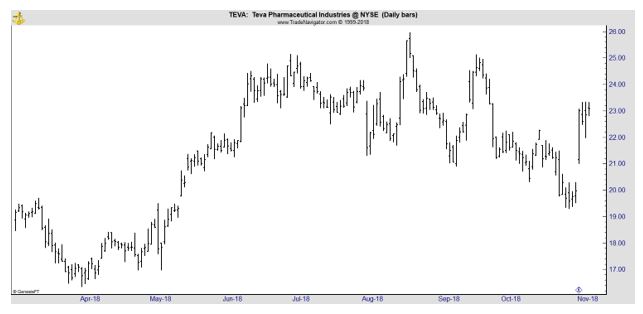 These three stocks are among the cheapest large cap companies in the stock market All three have a history of delivering earnings and all three have prospects for continued profitability and at least steady earnings.
They could offer safety to investors based solely on their value. They could also offer up side potential as the new Congress sorts through health care.
Now, there might be no real progress on fixing any of the problems that plague the health care system. For the next two years, at least, the probability of significant legislation overhauling the system should be considered remote. Significant changes would require bipartisan compromise.
But, there is now clarity for the market that there is unlikely to be a significant change that could hurt the companies in the sector. One factor that could adversely affect stock prices is uncertainty. That factor is most likely lifted for a time as there is at least some level of certainty that there will be inaction on important matters from Washington.
That means investors could focus on value and there is some compelling value in this sector. Either of these stocks could be among the winners but there is no way to know which stocks will rise. And, even though there is value in the sector, diversification is important.
But, these ideas could be among the best trades in this sector.