Regulators Aren't an Existential Threat to Cryptocurrencies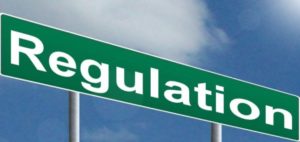 There are a number of reasons that cryptocurrencies like bitcoin are volatile. But, one of the reasons is certainly the threat of regulation. For now, this is largely an unregulated market which presents problems and offers opportunities.
To start with, it's important to understand opportunities require research. One benefit of regulation is that it decreases the likelihood of fraud or theft even though regulation cannot eliminate these threats. In the largely unregulated crypto markets, traders must educate themselves to avoid these threats.
While regulations do provide some benefits, there are concerns zealous regulations could virtually shut down the developing crypto markets.
Threats to the Market
Cryptocurrencies offer privacy and the possibility of privacy raises concerns of illegal activity. If transactions can be completed anonymously, there is a possibility of illegal deals being conducted. Regulators would like to end illegal activities, but they do understand these transactions can also be completed with cash.
Perhaps the greater concern to regulators is the possibility of tax evasion. The crypto market could make it possible to launder money, creating legitimate funds from money gained illicitly. It is also possible traders would simply not report gains and evade income taxes on their profits.
These concerns have led regulators in some countries to consider bans on cryptocurrencies. South Korea may be at the forefront of this issue. Those concerns began in December and have been a factor contributing to volatility in the markets.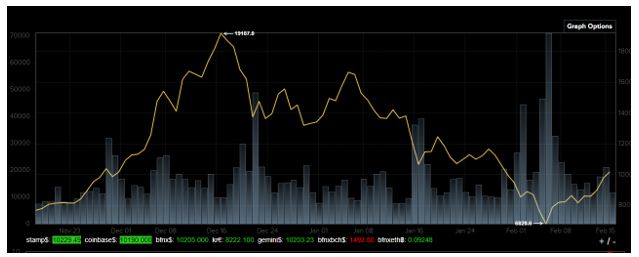 Source: Bitcoin Ticker
According to CNBC, the plans of government officials in South Korea to impose tough regulations on cryptocurrency markets was one of the driving factors behind a sell off in the markets.
At one point, there was speculation that the government would ban the trading of cryptocurrencies in Korea. This fed concerns of traders around the world that the country might cut off a key source of demand for bitcoin and other cryptos.
South Korea is not alone. Regulators in other countries are also struggling with how to respond to the cryptocurrency boom, with responses ranging from an exchange ban in China to a licensing system in Japan.
In the end, Korea appears to have adopted a more lenient system of regulation than was once feared.
Know Your Customer Rules Apply to Crypto Markets
South Korea's Financial Services Commission (FSC) said it would only allow trade in cryptocurrencies from bank accounts opened under the real names of investors. Those rules enabled banks to comply with existing regulations.
Korea, like many other countries including the United States, imposes a requirement on financial institutions to know their customers. This rule serves at least two purposes. By knowing a customer's risk tolerance, for example, a brokerage firm could help the investor avoid some investments.
To meet this requirement, many firms require customers to complete a risk profile. They then approve a customer for trading products that are consistent with their profile. For example, conservative investors with small accounts seeking income might not be allowed to write naked puts which carry significant risk.
Another purpose of the know your customer rules is to prevent money laundering. Firms are required to do their best to prevent the flow of funds from illegal activities. They do this by learning basic information about a customer.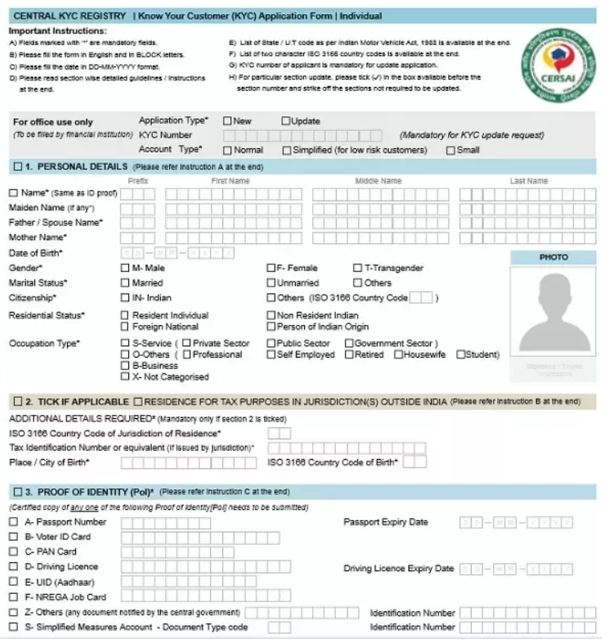 Source: Quora.com
The measures implemented by the FSC were intended to "reduce room for cryptocurrency transactions to be exploited for illegal activities, such as crimes, money laundering and tax evasion," the FSC added in the document.
A representative of South Korean cryptocurrency exchange Bithumb which began the real-name cryptocurrency identification service, told CNBC operations had "gone smoothly" on the first day they were implemented. "Nothing has changed in terms of coin transaction," he added.
Meanwhile, many "participants in the cryptocurrency space said the steps taken by South Korea were positive on a long-term basis."
"I think it's the start of a crackdown on anonymity and the illegal use cases that some cryptocurrencies might have," Julian Hosp, co-founder and president of cryptocurrency start-up TenX, told CNBC's "The Rundown."
"If, afterwards, investors and companies have more legal security working in the ecosystem, it's going to have some short-term downsides, but long term, it's going to have a really, really big boost," Hosp explained."
Mend It, Don't End It
South Korea's government will almost certainly allow cryptocurrency exchanges to keep operating in the country. This was a welcome development for traders who had feared an outright ban in the country which could have spread to other countries.
Government officials are also communicating their philosophy which should alleviate the concerns of traders.
Policy makers will focus on making cryptocurrency trading transparent rather than outlawing it altogether, Hong Nam-ki, minister of the Office for Government Policy Coordination, said in a video posted on the presidential website according to Bloomberg.
This was the government's first direct response to the public uproar over a justice ministry proposal in December to shut digital-asset exchanges.
Hong clarified the government's position after more than 200,000 Koreans backed a petition on the Blue House website of President Moon Jae-in denouncing the justice ministry's proposal. Korea's system is similar to that of the U.S., where petitions that gather enough signatures elicit an answer from the White House.
Hong said policy makers will continue monitoring the global discussion around cryptocurrencies and that an exchange ban is still a possibility, even though it isn't currently a focus of the government.
Korea already prevents virtual currency trading by minors, foreigners and financial institutions, is studying a cryptocurrency tax and will beef up the security of digital assets, Hong said, citing the recent hack of an exchange in Japan.
Demand for Bitcoin in Korea was so extreme at one point in January that it lifted local prices 50% higher than those in the U.S. The premium has since dropped to around 5%, but local trading is still active. Among traditional currencies, only the yen, dollar and euro are used more often than the Korean won to trade Bitcoin, according to CryptoCompare.com.
Now that the regulatory picture is becoming clearer, volatility in the market could be falling.

Prices could also be moving higher as traders become comfortable in the fact that the markets will not be regulated out of existence.