What Stock Buy Backs Really Mean
Stock buy backs are a controversial topic in some circles. But investors should know that Warren Buffett is in favor of buy backs at times and that could help them spot potentially profitable opportunities.
A Political Concern
Buy backs have caught the attention of some important politicians. In February, The New York Times published an opinion piece called, "Schumer and Sanders: Limit Corporate Stock Buybacks."
Written by the influential senators Chuck Schumer and Bernie Sanders, the article defined what the Senators see as a problem,
"So focused on shareholder value, companies, rather than investing in ways to make their businesses more resilient or their workers more productive, have been dedicating ever larger shares of their profits to dividends and corporate share repurchases.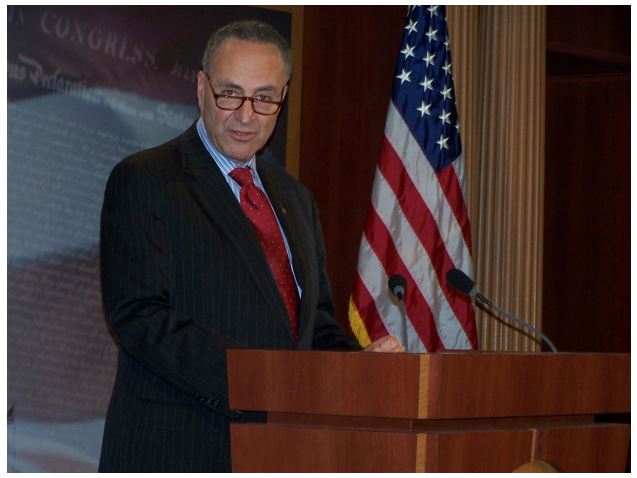 Source: US Senate
When a company purchases its own stock back, it reduces the number of publicly traded shares, boosting the value of the stock to the benefit of shareholders and corporate leadership."
They then proposed a solution,
"That is why we are planning to introduce bold legislation to address this crisis.
Our bill will prohibit a corporation from buying back its own stock unless it invests in workers and communities first, including things like paying all workers at least $15 an hour, providing seven days of paid sick leave, and offering decent pensions and more reliable health benefits.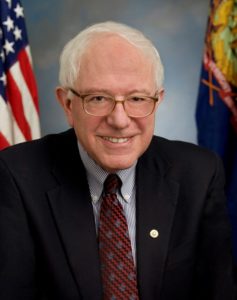 Source: US Senate
In other words, our legislation would set minimum requirements for corporate investment in workers and the long-term strength of the company as a precondition for a corporation entering into a share buyback plan.
The goal is to curtail the overreliance on buybacks while also incentivizing the productive investment of corporate capital."
They are not alone in their plans. Other news reports indicate,
"Senator Marco Rubio (R-FL) also plans to offer legislation to curb share repurchases. Senator Chris Van Hollen (D-MD) argued that company insiders should be prohibited from selling their own shares for a period of time after their firms announce buybacks.
More recently, Senator Tammy Baldwin (D-WI) introduced a bill that would ban open-market buybacks."
Some senators disagree, including Sen. Pat Toomey (R-PA) who noted, "Let me walk through why this is such a bad idea. I'll give you three reasons. One it is a very disturbing and profound attack on freedom. Number two would be terrible for the economy.
And number three, it would hurt the very people that presumably they intend to help. Let me go through them in order."
Warren Buffett Weighs In
In the other corner of this debate is Warren Buffett, the multibillionaire investor who doesn't believe buy backs are necessarily bad. Buffett acknowledged that some people would misbehave in any activity.
"So it really wouldn't have much to do with buybacks," Buffett said. "I think buybacks, the degree to which they've been part of nefarious activity — and I've observed them for a lot of years — are very close to zero. But that just may be that there aren't enough opportunities."
Simply put, buybacks allow companies to distribute money to the shareholders. Another way of doing that is through dividends.
"And presumably, American business should distribute money to its owners, occasionally. And we do it through buybacks. We've done some. And we don't do it through dividends. But most companies do it through having a dividend policy."
The bottom line is if companies have met the needs of the business and the stock is underpriced then buybacks make "nothing but sense," Buffett said.
Reports indicated, "during the fourth quarter, Buffett spent just over $421 million on share repurchases, including $233.8 million spent on buybacks of Berkshire Hathaway's A shares between December 13 to December 24.
"If I knew, I'd have bought a lot more … and that's not a big purchase for us, actually," Buffett said of the December share repurchases in a wide-ranging interview with Yahoo Finance's editor-in-chief, Andy Serwer.
Buffett is right that it's not a big purchase for Berkshire Hathaway, which is sitting on approximately $112 billion in cash and cash equivalents.
"We will buy Berkshire when we have lots of excess cash, all the needs of the business are taken care of," he said. "We spent $14 billion on property plant and equipment last year … So we take care of the needs of the business, then we have excess cash."
He added that he'd love to find other businesses to buy. However, in his widely-read annual letter published in February, Buffett said the immediate prospects for an elephant-sized acquisition "are not good" given the sky-high prices for businesses with "decent long-term prospects."
In the same letter, though, he did tell investors that Berkshire "will be a significant repurchaser of its shares."
"[If] I think the stock — and my partner Charlie Munger thinks the stock — is selling below intrinsic business value, we will buy in stock," he told Yahoo Finance."
Companies to Consider
Buy backs can help stock prices. Investors can avoid companies if they believe they are bad but if they believe buy backs can help stock prices, they may want to consider the companies with the largest buy backs.
According to CNBC, "Apple was the biggest spender when it came to buybacks. Last year, the iPhone maker spent $74.2 billion buying back its own shares — up from a total $34.4 billion in 2017.
In the fourth quarter Apple poured $10.1 billion on buybacks, lower than the $19.4 billion it spent in the third quarter. It has now spent more than a quarter of a trillion dollars — $260.4 billion to be exact —over a 10-year period to buy back its own shares.
Oracle was the second largest buyer, followed by Wells Fargo, Microsoft and Merck.
But all sectors weren't spending equally. Information Technology buybacks in the quarter dropped to $61.3 billion compared with $82.3 billion a year earlier. Health care buybacks more than doubled from the prior quarter."
Health care stocks recently sold off and the buy backs could increase as companies view their stocks as more attractive at lower prices. Buy backs could point to an area where investors could see profits.